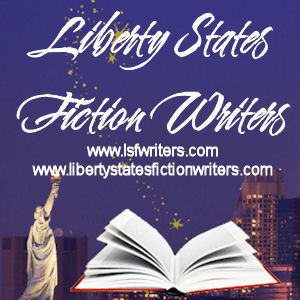 When you have a craft, such as writing, its so exciting when you find an outlet--a place where you can share your interests with other people doing the same thing. When you use terms such as POV or head hopping, people don't think you're talking a crazy lingo! When characters talk to you, you find these other people have voices in their heads too. And THAT is awesome. For me, I like to go to a group with scheduled meetings, a regular time that I can talk with other writers and swap accomplishments, advice, and the latest news on different stories. It's like a shot in the arm of motivation.
So, recently, when I found out about a new writing group, Liberty Fiction Writers Group, I was so inspired. The tagline on the front page of their website hooked me right in....
Create Something Magical

That's my purpose in writing...to be a part of something that is open to writers of different genres, and is creative and fun! That is my kind of group.
The Liberty writers (NJ, NY and PA) meet once a month to hear speakers, share knowledge and inspire each other. Their initial meeting happened in early January and they have a lineup of great events throughout the year. For more information, check out their website at
Liberty Fiction Writers Group
.